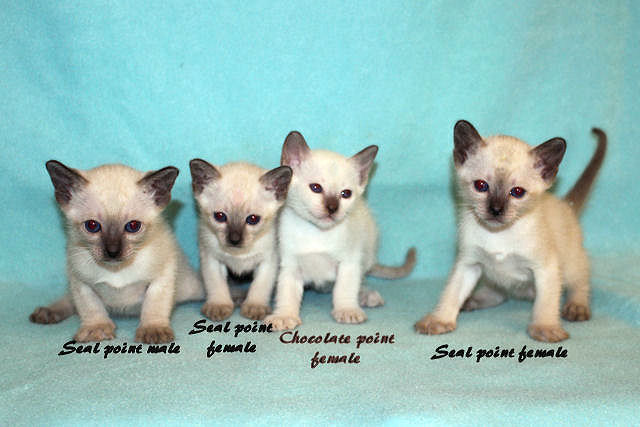 The photo above is to be used as a reference for point color only. The kittens in the photo are NOT currently available.
We Do NOT Ship!
Kitten clients must first visit the cattery and accompany their new kitten(s) home!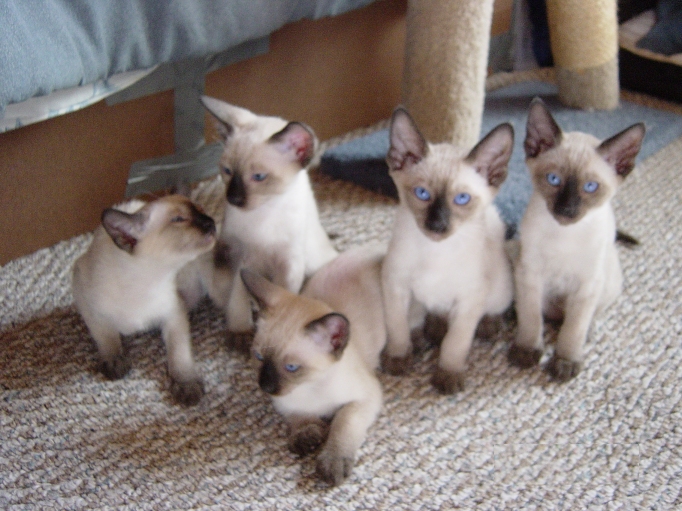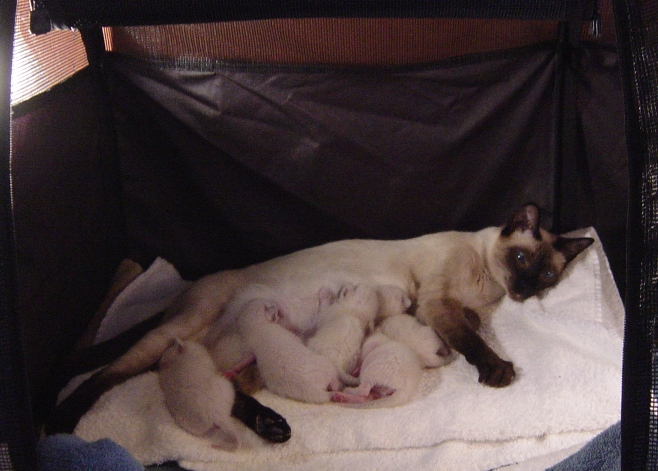 Blackfoot River Aravis of Archenland
We also have CFA/TICA registered European Burmese kittens available.
We also have CFA/TICA registered European Burmese kittens available.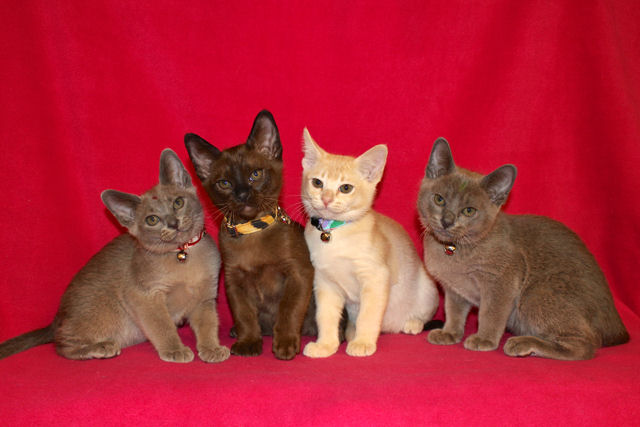 What Our Kittens Cost and What You Get
Our kittens are $850 each. They are all vet-checked and have all vaccinations appropriate for the kitten's age, which means at minimum the first 3-way vaccination. You will receive a form for registration, and a pedigree for each of the kitten's parents. We use a written sales agreement, in which we guarantee our kittens will be negative for feline leukemia and FIV. We will refund the money for your kitten if your veterinarian finds a health problem or other abnormality at the initial veterinary examination.
Often people think that the kitten will cost less if it goes without its registration papers. Registration papers are a very tiny expense in raising kittens– it costs about $10.00 to register an entire litter. The registration papers are for the purpose of ensuring that the kitten is what it is supposed to be, and that its parentage is known– that you will be getting exactly what you expect to get. Please don't ask us to sell you a kitten without registration papers, because we won't.
Note: Often people ask us for a discount on the purchase of two kittens.
Although we are delighted to see two kittens going to the same home, we currently have more people who want kittens than we are able to provide. Consequently, there is no discount for two kittens.
Inquiries via email are welcome, as are questions via email about the cats, the cattery, and the Old-Style Siamese breed.
Important: If you do write to us, please be sure to add the Sandypoints Cattery e-mail address to your anti-spam approved sender list so that your program does not remove our reply before it reaches you.